Our Mission
Our mission is to use the game of golf to improve life outcomes for young men of color. Blending golf with STEM, mentoring, and character education, we believe our young men can close gaps in achievement, learning, and opportunity.
Recent News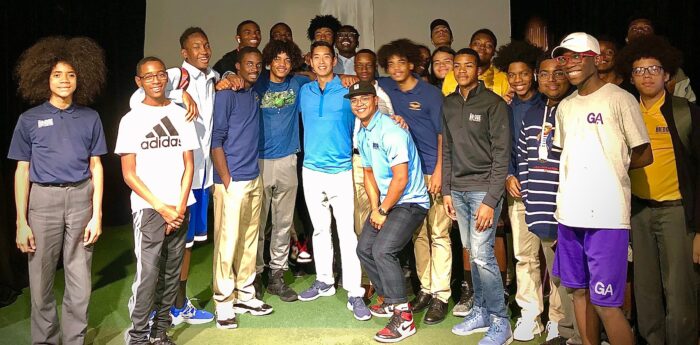 September 28, 2019
Teaching Professional Brian Hwang has accepted new positions at Pine Hollow Country Club in East Norwich, NY, and Konnectgolf in Manhattan.
The Bridge Golf Learning Center
Play Golf. Connect. Give Back.
The Foundation's mission is fueled by The Bridge Golf Learning Center, a year-round indoor home for golf located in Harlem. The Center's PGA Teaching Professionals and state-of-the-art technology will help you develop your skills and love for the game of golf. All profits from The Center support The Bridge Golf Foundation.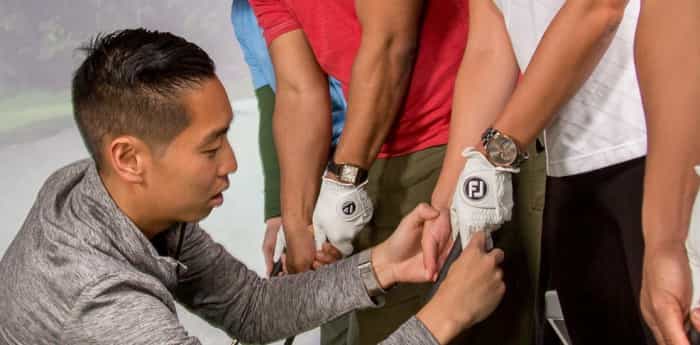 The Bridge Golf Learning Center is open daily for lessons, simulator sessions, and more. See what we have to offer!
Our experienced staff of PGA professionals uses the latest technology and teaching methods to customize lessons for all ages and skill levels.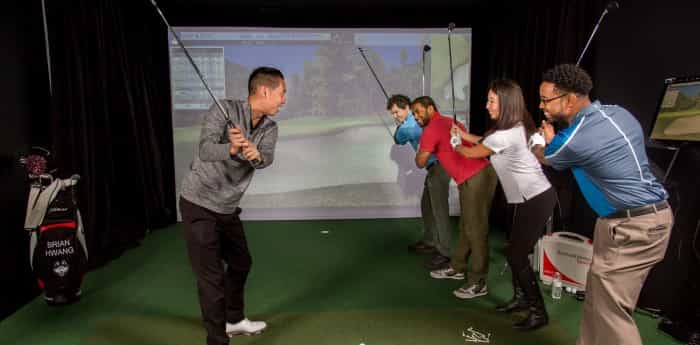 Take advantage of The Learning Center and develop your skills. We offer a variety of adult programs for all skill levels.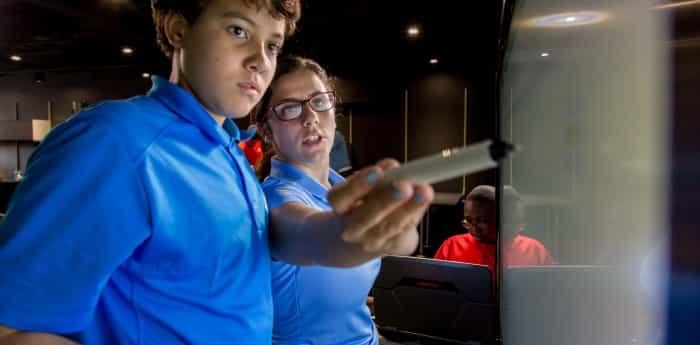 The Learning Center offers programs for children to learn the game of golf or explore STEM through golf-related, hands-on activities.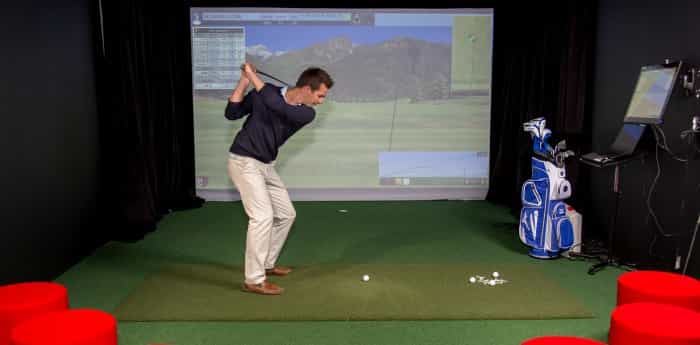 Improve your game through group and individual play on some the world's best courses, including The Old Course at St. Andrews and Pebble Beach.
---
The Foundation Programs
Using the game to improve life outcomes
We provide a supportive environment of staff, educators, golfers, mentors, volunteers and parents dedicated to closing gaps for young men of color in achievement, learning and opportunity. Our program's unique combination of golf instruction, STEM education, mentoring, and character education is designed to confront the unique circumstances faced by young men of color.