Golf.com – June 2017
Golf Magazine – January 2017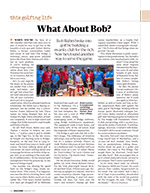 Michael Bamberger wrote about our Co-Founder, Bob Rubin, and the Foundation for Golf Magazine and Golf.com.
"Working with my former Sports Illustrated colleague Farrell Evans, Rubin started an afterschool golf-and-tutoring program in Harlem run by The Bridge Golf Foundation. (Twenty kids and growing, with a second location in the works.) Fresh fruit, TrackMan, laptops, structure. I visited it with Rubin. I wouldn't call it a social condenser. I'd call it a social condenser incubator."
The Architect's Newspaper – January 2017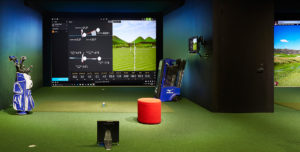 The unique design of our Learning Center, courtesy of New York studio G TECTS, was featured in The Architect's Newspaper.
"Chairman, cofounder, and principal owner of the Bridge, Robert Rubin, spoke of the "architectural challenge" of making the space a place the boys "would be proud of, and that told the story of the foundation to people that come in off the street, but also something that was attractive to New York City golfers."
Golf Digest – July 2017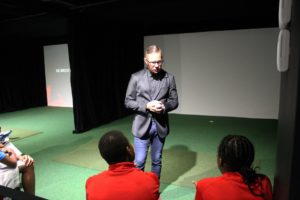 Golf Digest wrote about Sean Foley's inspiring visit with our young men.
"Foley fielded questions about working with Woods, how he got involved with golf and about his shoe collection. He uninhibitedly spoke about his development as a man and a coach, how he achieves his goals and advised the young golfers on the merits of hard work and dedication."
Fox 5 New York – May 2016
Duke Castiglione visited to learn about our Foundation and Learning Center:
NY1 – February 2016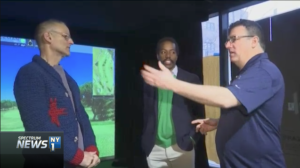 Shortly before the opening of The Bridge Golf Learning Center in Harlem, NY1 reporter Roger Clark interviewed co-founders Robert M. Rubin and Farrell Evans, logged some time on one of our Trackman simulators with Teaching Pro Brian Hwang, and spoke with STEM Co-Teacher Veeshan Narinesingh about our after school program.