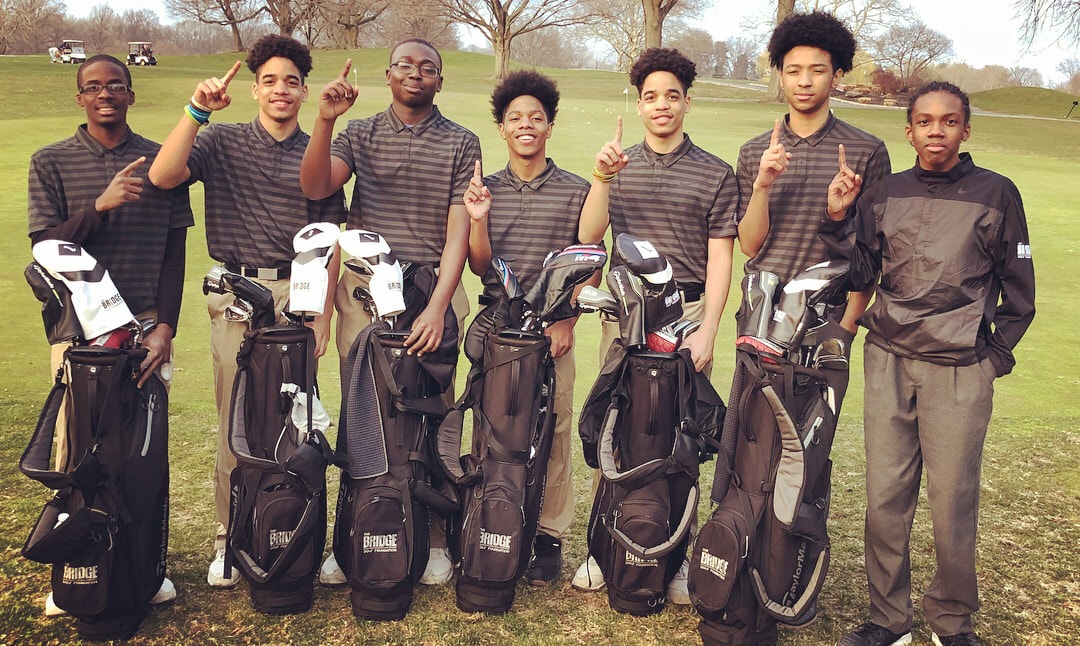 Congratulations to the young men of The Bridge Golf Foundation on their first PSAL victory!
After a tough season opener on Tuesday against Bronx Science, our team worked hard in practice and bounced back to earn a 5-0 shutout vs. Community Health Academy at Split Rock Golf Course in the Bronx on Thursday.
Just a few years ago, 20 curious 7th and 8th graders took up the game in the first days of our after school program. Now they are high school teammates supporting each other in competition every week and representing our Foundation and The Eagle Academy for Young Men of Harlem with class on and off the course.
We are so proud of this group and our coaching staff, and we can't wait to see how the rest of the season unfolds.
Below are the results from Thursday's match, which also included a strong showing by freshman Jaden Jackson, who played great golf at the sixth-man alternate position:
Josiah Yoba – won 3 up
Kyle Barthelmy – won 3 up
Antonio Cortorreal – won 2 up
Zion Smith – won 5 up
Juan Cortorreal – won 1 up