This spring, our young men are getting their first real taste of competitive golf against some of the best teams in the Public Schools Athletic League (PSAL).
Our golf team, representing The Bridge Golf Foundation and the Eagle Academy for Young Men of Harlem, began tournament play this week. After a practice round with Riverdale Country School on Wednesday, our young men took on Lab-Museum United in match play at Mosholu Golf Course in the Bronx on Thursday. Our top 5 of Juan Cortorreal, Zion Smith, Antonio Cortorreal, Josiah Yoba and Kyle Barthelmy all played matches. Juan, Zion, Antonio and Josiah lost tough battles, and Kyle halved his match to leave the team 0-4-1 for the day.
The team, which also includes Noah Folks, Tariq Washington and Mark Jones, will face Stuyvesant High School, Hunter College High School and Bronx High School of Science later this season.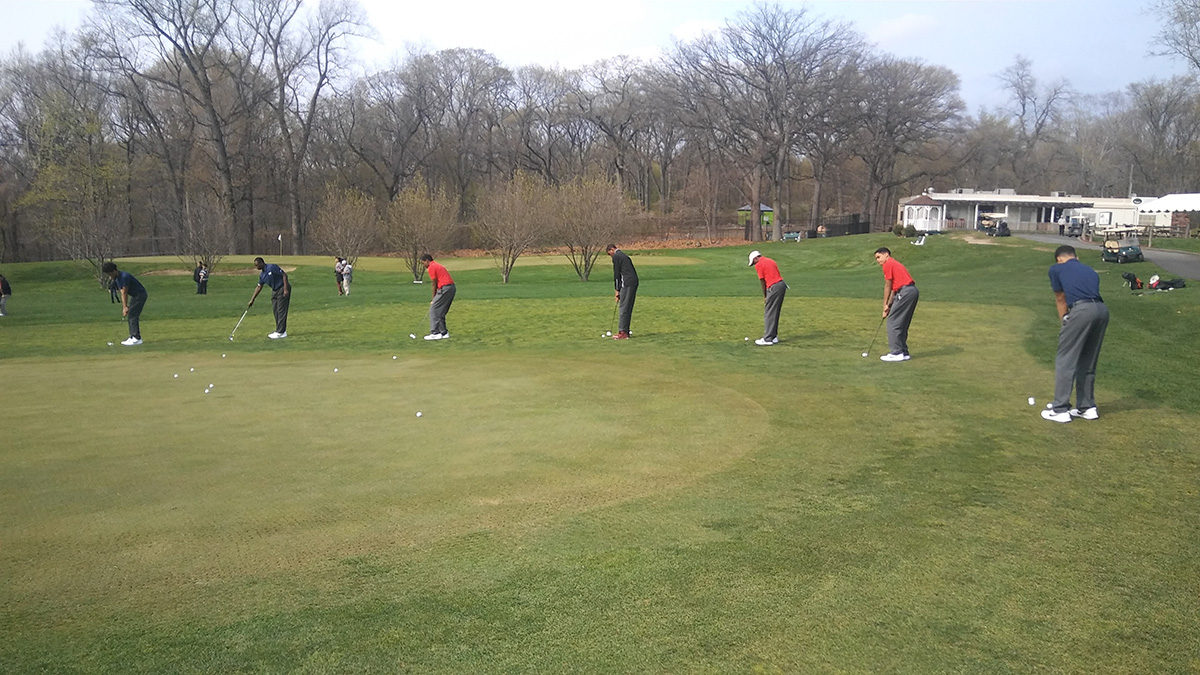 Jason McFall from Eagle Harlem is the head coach, and Bridge Teaching Professionals Brian Hwang and Randy Taylor are assistant coaches. In that role, Brian and Randy follow our players during matches and will continue to work with them every day at The Bridge Golf Learning Center and during their outdoor training sessions at Dunwoodie Golf Course in Yonkers.
Triniim Jones, the team's manager, will assist the coaches and create a spreadsheet to track scores and other statistics. He will also be responsible for organizing snacks and drinks for the team.
Because Eagle Harlem is located in the Percy E. Sutton Educational Campus, the team will officially be known as the Percy Sutton Campus Senators.
Below is a schedule for the rest of the season:
4/27 – vs. Hunter College High School @ Pelham Split Rock, 4:00pm
4/28 – Practice match with Stuyvesant
5/15 – Practice match with Riverdale
5/16 – vs. Bronx HS of Science @ Mosholu, 4:30pm