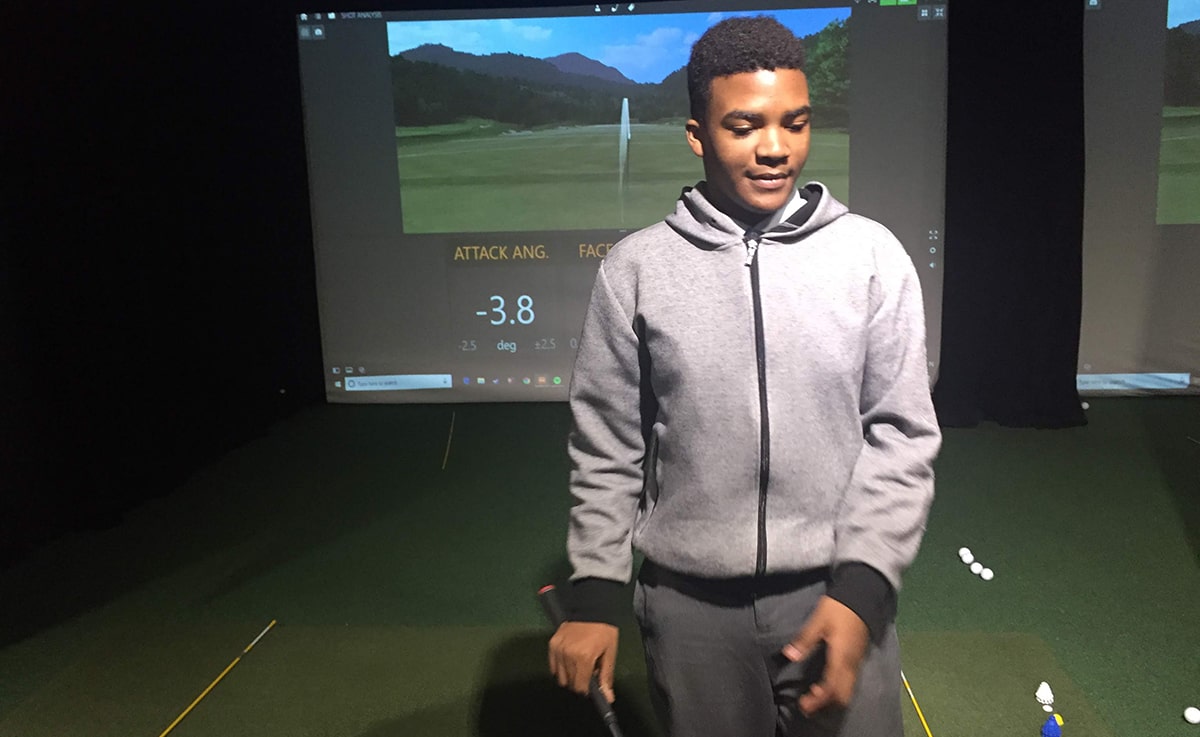 Jorge Alcantara is a 14-year-old eighth grader at Eagle Harlem who aspires to a career in entertainment or aeronautics. He recently fielded some questions from Charlie Hanger, our digital content manager.
CH: Tell us about your family and where you live.
JA: I live with my dad, stepmom, grandma, grandfather, and 4-year-old brother, David, the best brother in the world. We live in the Lincoln Projects in Harlem.
CH: You were born in the Dominican Republic. What was it like moving to New York, and what were some of the challenges you faced?
JA: I came here when I was 6 or 7 with my dad. It was hard because I didn't speak English and I didn't understand anybody in school. I also missed my mom a lot, even though I love my stepmom too. My mom is my best friend.
CH: Which do you like better, New York or the Dominican Republic?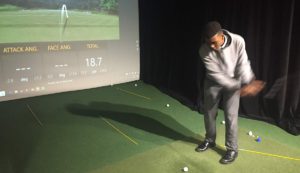 JA: That's a hard choice. Both, I guess. In New York you have a lot of opportunities, like college, but in the DR I get to see family and have fun. But you always have to think about your education because that's the most important thing. That's why I came here with my dad in the first place. At first I didn't understand why I moved, but now that time has gone past, I see that it was actually helpful. I'm an honor roll student, I have high grades, and I speak English. It's amazing what my dad and my mom did for me, and I can never pay them back.
CH: As a young man of color living in the projects, is it tough to avoid negative influences?
JA: I don't really hang out with any of the kids from Lincoln. I just hang out with my best friend Elijah and my other friends. I stay in my lane and do my homework and focus on my education.
CH: How much do you get to see your mom now?
JA: I see her every summer. I go to stay with her for a few months where she lives, in La Romana. When I'm there, I help my grandma with the garden, and I help my mom out, clean, and have fun with my mom and my grandmother. They live right next to each other.
CH: What attracted you to the Foundation's after school program?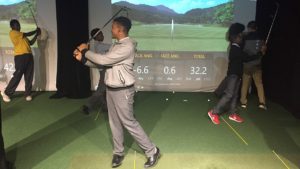 JA: Ever since I heard about the program, I wanted to come here. I was really happy to get in. My mom was proud of me because she always wanted me to play golf. She works as a cook at Casa de Campos, so she has been around golf for a while, and she thought it might be a good way for me to get scholarships. My dad was excited too. Everybody was happy for me when I was chosen.
CH: Have you ever played at Casa de Campos?
JA: No, but my mom has taken me to the resort lots of times and I've been to the course as well. Her bosses love me because they've known me since I was born.
CH: What are your favorite subjects in school?
JA: Music, science, and humanities and writing. In music I play the trumpet and I sing. I've been playing the trumpet for three years.
CH: Are you working on any particular songs on the trumpet?
JA: I like to write my own songs, and I also listen to 90s music like Michael Jackson, Whitney Houston, Selena. I've also been going to a program called Jazz Power, and they've been helping me learn songs, and they also helped with my LaGuardia audition.
CH: That sounds stressful. What was the audition like?
JA: You choose your category — drama, dance, vocal. I chose vocal and sang a song in Spanish, "Besame Mucho." It's been performed by a lot of artists. I'll find out if I got in next March or April. When I went to the audition, the line went around the entire block, and that was just for one of several days of auditions. I was terrified. But the good thing about it is a lot of boys don't take singing seriously, so there were more girls than boys, so I had less competition.
There were two judges — a kind teacher playing the piano and another one sitting and taking notes. They were nice. Going to that school has been my dream since I first came to New York and heard about it, so I hope I get in.
CH: We've talked about golf. What do you think about the other aspects of our after school program?
JA: At first I didn't like the STEM lessons because there was math, and I'm not good at math. But all the teachers have helped me a lot; I used to get 75s in math, and now I get 85s. Also, Reggie taught me to ignore people who might bully me. He and the rest of the teachers have really helped me develop my character and my personality.
CH: Besides the arts, do you have other careers you're considering?
JA: I'm interested in becoming a plane engineer. Planes have always seemed amazing to me. They lift you off the earth and take you somewhere else. I've started learning about how they work, so I think that would be a cool job. Also, I like building and fixing things. Sometimes my brother breaks his toys, and I fix them for him.
CH: What else are you into?
JA: Exercise. I do the exercises we do at The Bridge, and I also run a lot and eat healthy. I just read the first Harry Potter book, and of course I play Fortnite. I also like Christmas movies and musicals like "Joyful Noise" and "Sister Act." I also just saw that Whitney Houston movie, "The Bodyguard."