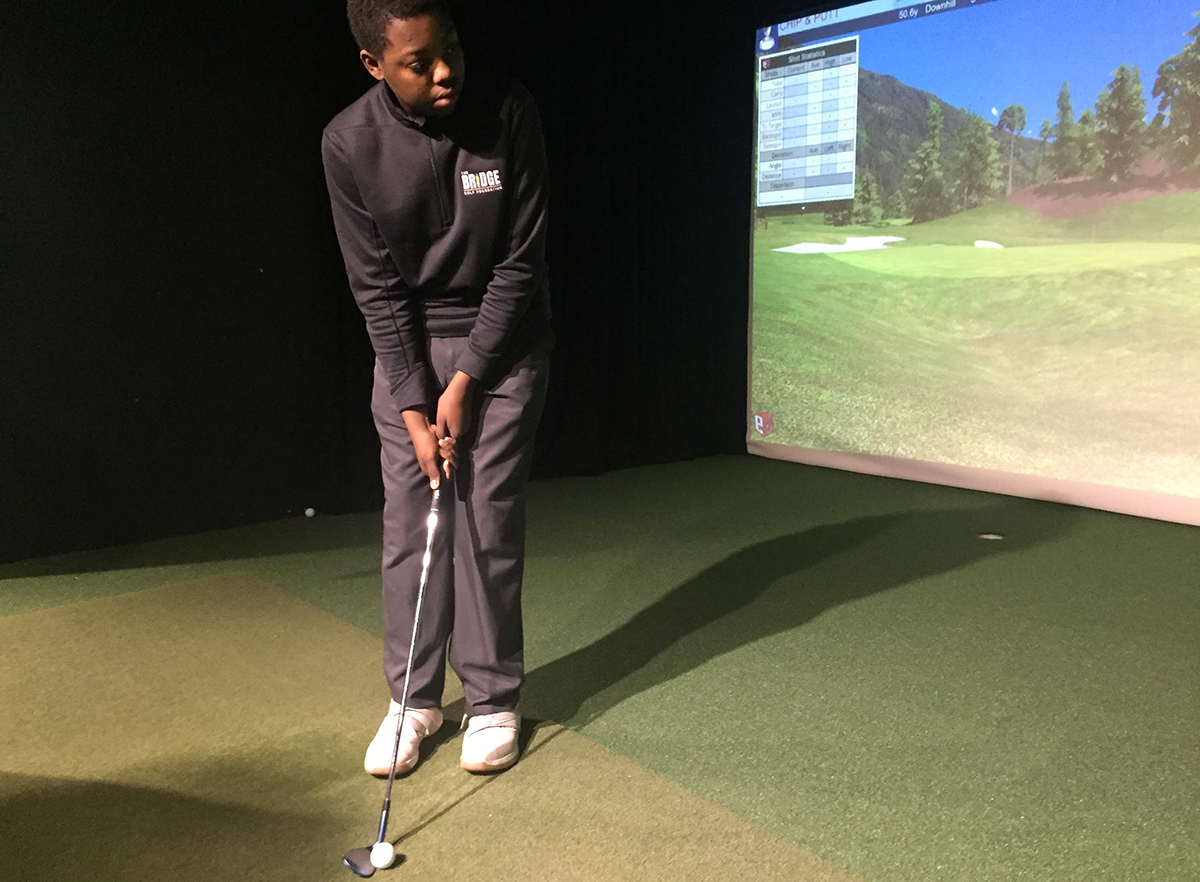 Stephon Husbands, an 8th grader who joined our after school program this fall, lives in Harlem with his mom and 14-year-old sister. He recently fielded some questions from Charlie Hanger, our digital content manager.
CH: How did you learn about The Bridge?
SH: I asked my friend Josh Arthur where he went after school, and he said, "The Bridge." I said, "What do you do in that program?" He was like, "We play golf, eat snacks, do character ed, math, STEM." When I heard that, I knew I wanted to be part of the program, so my mom called, and I joined.
CH: Had you ever played golf before joining the program?
SH: I'd played with my dad in North Carolina in the summer a few times. He lives in Charlotte. I was 6 or 7, and I liked it, it was fun. Now that I'm playing every day, I really like it. It's fun, it keeps my stamina up, and I get to hang out with my friends. Chipping and irons are the best part of my game right now, not really driving.
CH: What other sports do you like?
SH: Baseball and football. I used to play on a baseball team, and I might again this spring. Sometimes I play pitcher, but mostly I play outfield.
CH: What's your favorite subject in school?
SH: Science. We're learning about cells — plant cells, animal cells, cellular respiration.
CH: Has the tutoring at The Bridge had an influence on your schoolwork?
SH: Yes. Sometimes I stay after 5 o'clock so the teachers can help me with my math. I'm taking algebra now. I also stay for coding because I want to go to college for coding. We tried the Purple Rain Challenge. When I grow up, I want to do coding, or maybe be a professional baseball player.